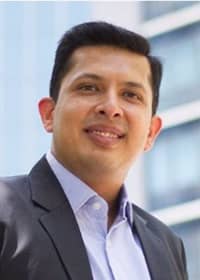 Jeet ParikhCPA Australia, CPA USA, CA India
CEO and Co-Founder
Jeet Parikh is an Australian CPA, US CPA & an Indian Chartered Accountant. He has over 15 years of outsourcing experience. Having worked with one of the largest accounting firms in India, Jeet has gained experience working with various transnational clients. Jeet is the backbone of our operation.
He has been a part of the core set up team of start-up projects for multiple clients including KPMG. Having worked with clients in USA, Europe, Australia and India, Jeet reduces the cultural gap between the company and client.
contact details
401, Pinnacle Business Park, Corporate Road, Prahladnagar, Ahmedabad – 380015